Children and young people (CYP) are online almost every day. Girls often go online to social media platforms such as Facebook or Instagram, while Boys are most likely to engage in gaming.¹ The social aspects of gaming platforms offer opportunities for cyberbullying.² It is therefore important to give attention to this specific online context of gaming platforms.³ We asked Laura Higgins, the Director of Community Safety and Civility at Roblox, some key questions regarding cyberbullying to learn more about the developments in the field of the gaming platforms and what she would advise children growing up in these digital environments.
What is your expertise regarding cyberbullying?
During my time at the UK Safer Internet Centre, I founded and managed all our helpline operations. One helpline was for anyone with a duty of care for young people, such as teachers, social workers, health professionals or foster parents. I worked on this for 9 + years and online bullying was one of the more frequent issues we faced. I also set up the Image Based Abuse Helpline, which is a different type of online harassment.
What is a promising development that you noticed in your field of work when it comes to cyberbullying?
Education is key, helping kids build resilience so they feel empowered to deal with their issue or support someone else who is experiencing it is key. Technological solutions have also moved on significantly, many platforms now employ tools which proactively scan for bullying and harassment, managing it at source.
What do you think is necessary to create a future where cyberbullying doesn't exist?
Unfortunately, bullying has always been around, and online spaces have just provided an additional space for that to happen. What we have seen is the pervasive, relentless nature of online bullying, along with the people who believe they are anonymous behind a screen. We've seen steps in the right direction, but holding users to account for their behaviour, being clear on expectations and community rules, and then adhering to them is helpful. Educating people on the impact of their behaviour can work with some. We need to make online spaces unwelcoming for bullies.
If you could give youth advice who are growing up in the digital environment where cyberbullying occurs what would it be?
Don't stay silent, talk to a trusted adult, tell your friends, and report it to the platform. Don't retaliate online, it can make it difficult to manage the issue if you behave the same way, however understandable it may feel. If you see your friends having a bad time, ask if they would like your help to report it, bullies like to make people feel alone, showing that you're there for each other can help give them the confidence to make a chance. You don't have to put up with it!
¹ Lenhart et al. 2015a as in McInroy & Mishna, 2017
² Ballard & Welch, 2015 as in McInroy & Mishna, 2017
About the author: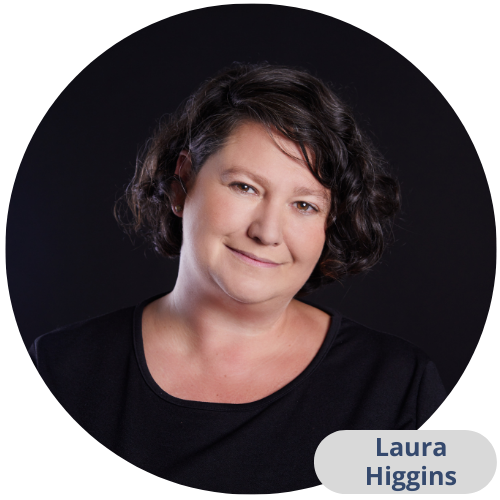 Laura Higgins is based in the UK but has a global role as the Director of Community Safety and Civility at Roblox. She has been in this role for nearly 4 years and prior to that she was Operations Manager at the UK Safer Internet Centre for 9 years (part of the Better Internet for Kids EU project). Her background has always revolved around safeguarding, originally 'real world', and then later, digital safeguarding. She is a Senior Visiting Fellow at the University of Suffolk specializing in Digital Safeguarding and has participated in several studies of cyberbullying behaviour.
_________________________________________________________________________________________
Image credit: Sam Pack | Unsplash