Author: Elena Sidorova (4INDATA, KID_ACTIONS Lab member)
With the growing use of online communication tools, cyberbullying has become a major problem in today's society. According to UNICEF, teenagers suffer from cyberbullying more significantly than adults because they have larger access to digital technologies and spend much more time online.
Contrary to face-to-face bullying, which takes place in the physical environment, cyberbullying leaves a digital footprint that reveals where you have been online, how long you have stayed online, and what you have been doing online.
The effects of cyberbullying on children and teenagers are diverse. They range from lower school attendance, weaker school performance, poorer class concentration, and decreased self-esteem, to stress, anxiety, and depression. In the worst of cases, cyberbullying may even result in victims taking their own lives.
Besides causing health issues, cyberbullying does harm to the online reputation of everyone involved – not just the person being bullied, but also all those who participate in committing the act of bullying. Preventing cyberbullying is a huge responsibility that requires many people to work together. Such as parents, carers, educators, peers, policy and law makers and law enforcement such as the police.
In the last years new digital technologies developed and simultaneously new smart methods to counter cyberbullying gradually gain importance. One of these developments was the emergence of Artificial Intelligence (AI) and can be seen as a potential solution that can effectively respond to the challenge of Internet safety. Many families already use AI-based solutions, such as parental control applications and online content moderation tools, to protect the underaged from cyberviolence and cyber harms. Here are 3 key advantages of AI as a tool to combat cyberbullying:
AI opens up a lot of possibilities to detect cyberbullying. – Machine Learning and Deep Learning algorithms detect cyberbullying at its early signs, which constitutes a tremendous leap forward for the in-time prevention of serious cyberbullying consequences.
AI prevents cyberbullying from further spreading. – Algorithms determine precisely who the bully, the victim, and the bystanders are in each situation, which helps a 'human moderator' to prevent toxic language and hate speech from spreading.
AI makes it possible to propose a personalized post-cyberbullying treatment to victims. – Algorithms can identify the concrete source of the problem and propose a customized action plan adapted to the particular needs of cyberbullying victims and their families.
All in all, the further spread of technology-driven ways to stop cyberbullying is inevitable. However, the European community still needs to undergo a substantial, all-embracing digital transformation. Indeed, the EU currently faces digital disruption on all fronts, with almost 4 million unique Internet users and an Internet penetration rate of 89%. Contrary to IT proficiency, which stands for the knowledge of computer systems, digital literacy requires awareness of the necessary behavioral rules and patterns expected in online environments and an understanding of the common social issues created by digital technologies.
Even though the overwhelming majority of European children and youth connect daily to the Internet, still not everybody has comprehensive digital literacy skills. Here are the top 6 digital literacy skills that every young Internet user should develop in order to be able to fight cyberbullying effectively and meaningfully:
Collaboration. – Ability to work in a group with two or more people to complete a shared task or achieve a common goal.
Creativity. – Ability to generate innovative ideas, take non-standard decisions and weigh up new and existing opportunities.
Critical thinking. – Ability to analyze facts, evaluate arguments, and think clearly about what you do and what you believe.
Self– – Ability to pursue your personal growth while consciously improving yourself in various aspects through lifelong learning.
Online ethics. – Ability to choose correct behavioral patterns when connected to the Internet, both by law and personal philosophy.
Personal information management. – Ability to manage and control your online identity through organizing and maintaining your personal data in an accurate manner.
To conclude, the constant technological developments comes together with a fear of an increase in cyberbullying instances, but the very solution to this problem could be technology itself and the possibilities it offers through AI.
About the author: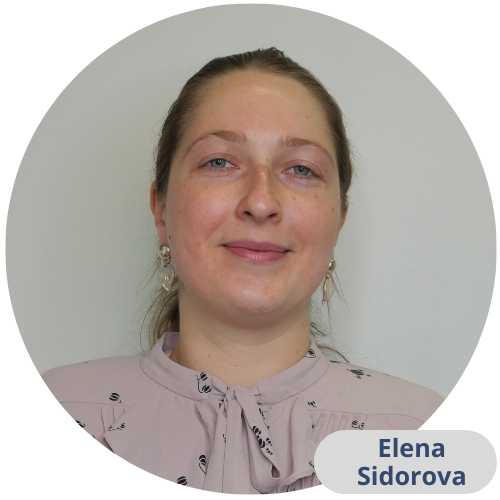 _________________________________________________________________________________________
Image credit: Flickr | Reports Monitor